Found 127 Results
Page 1 of 13
Innovia Foundation Media Contact: Lauren Nissen, Operations Manager 509-624-2606; lnissen@innovia.org FOR IMMEDIATE RELEASE Innovia Foundation to Celebrate Community Foundation Week SPOKANE, WA, 11/01/2018 — Throughout the week of November 12-18, 2018, Innovia Foundation will join over 795 community foundations nationwide in celebrating Community Foundation Week. The week, which coincides with National Philanthropy Day on November
---
#GivingTuesday is a global day of giving fueled by the power of social media and collaboration celebrated on the Tuesday following Thanksgiving. We are passionate about serving the communities of Eastern Washington and North Idaho, and enhancing the mission and impact of our nonprofit partners. That's why we've partnered with with The United Ways across the
---
After Spokane County resident Ellen Hawley passed away on June 13, 2018, her family established a memorial scholarship at Innovia Foundation to benefit students of Freeman High School. Ellen worked for the Freeman School District for 26 years, first as a volunteer and later as assistant to the Superintendent. She served several superintendents during her
---
Thirty-three years of keeping seniors and volunteers comfortable took a toll on the heating and cooling system of the Kamiah Senior Center. During summer months, volunteer cooks and meal preparers had to work in a severely overheated kitchen with no ventilation system, and the dining area itself was not much cooler. These conditions put prolonged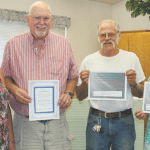 ---
Georgianne and Christopher Jessen moved to the Coeur d'Alene area in 2002. Both come from backgrounds in health care. Georgianne started her career as a registered nurse and retired as a CEO with the Providential Health System in Southern California. Chris is a retired orthopedic surgeon who had a practice in Burbank, California, and also
---
Columbia County schools have significantly cut back arts courses in recent years, but based on the outstanding attendance at the Touchet Valley Arts Council's events, it is clear that the arts are still important to the community. A grant from the Columbia County Children's Fund at Innovia Foundation helped fund the Council's 2017 Children's Summer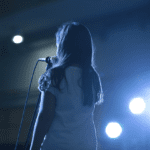 ---
Formerly a vice president at Whitworth University for 17 years, and now CEO of Spokane Teachers Credit Union since 2011, Tom Johnson understands the positive impact a strong nonprofit organization can have in a community. "I've spent my entire career in the nonprofit realm," Tom said. "Whether it's through professional or personal activities, I'm committed
---
Matching funds sought for solar project at Transitions Donor-advised fund advisors at Innovia Foundation are seeking matching funds from the community to help fund a solar electric system for a homeless women's shelter in downtown Spokane. The solar system will be installed by Transitional Programs for Women on its Women's Hearth facility at 920 W.
---
The only program of its kind in Pend Oreille County, Youth Emergency Services (Y.E.S.) supports youth from ages 12 to 18 in finding safe living conditions. Y.E.S. believes that all youth deserve love, respect and a living environment free of violence, drugs and exploitation. Y.E.S. serves youth afflicted by poverty and homelessness, offering emergency or
---
The Spokane Indians Baseball Club established the Redband Rally Fund as part of a promotional campaign to connect citizens to the Spokane River. Dubbed the Redband Rally after the native redband trout, the campaign is raising funds to support local organizations devoted to river protection and educating citizens about work to clean up the river.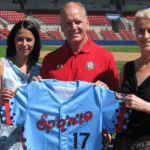 ---
Page 1 of 13